Congratulations on your engagement! What an exciting and wonderful time this is for you.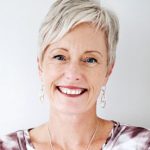 My name is Carol Campbell and I love the work that I do.
I am blessed to live on the Mornington Peninsula and doubly blessed to be invited to share in your very special day.
As a professional speaker and trainer, I am comfortable speaking with large or intimate groups  and  with over 12 years as a celebrant  I still feel honoured to do the work that I do – something I certainly don't take for granted. I would be delighted to speak with you to see if I am the style of celebrant you are looking for .
I see my role as one of support and guidance and a steady hand when things get a little nervy. I will work with you to create that very special ceremony that you will treasure and remember always.
There are many wonderful beach, garden and private venues available to you on the Peninsula and I would be happy to speak with you about locations and suitability for your ceremony. I look forward to meeting with you and your partner to commence the start of your new lives together.
I will work with you to create an individually written, personalized ceremony that reflects what you and your partner mean to each other
Completion of all legal documentation required before and after the ceremony
Extensive choice of verses, poems and readings to make your day unique
Suggestions of rituals, such as candle, sand and rose offerings
Unlimited phone and email contact
At least two interviews and rehearsal as requested
Provision of PA system, table and seating for signing of the register
A guarantee that no wedding will be booked close to your ceremony
No additional cost for public holidays or peak periods